Skip to Content
Spa
Scottsdale, Arizona Spa Resorts
Luna Spa
When in Scottsdale, you must hit the spa. Indulge in the latest wellness treatments to rejuvenate, relax, and renew your body and spirit at our Scottsdale, Arizona spa resort. An extensive menu of services that include massages, facials, body treatments, and more are offered in our intimate and irresistibly relaxing facility. Let us take you to the moon.

Contact us: lunaspa@dhmhotels.com or call us to 480-596-7555


Hours of Operation
Tuesday

10:00 am - 4:00 pm

Wednesdays

10:00 am - 4:00 pm

Thursday - Monday

9:00 am – 5:00 pm
Spring Specials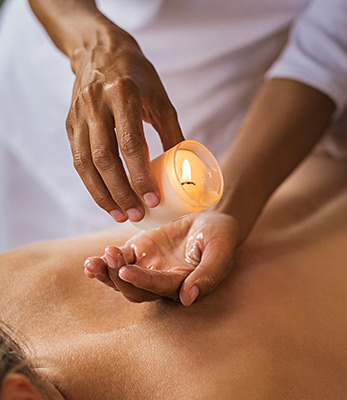 Spring Back to Life Massage
Experience the ultimate healing power of soothing Essence One aromatherapy oils during this full body Swedish massage. Our massage uses steamed towels throughout the treatment to help stimulate anti-inflammatory and healing properties. Enjoy a relaxing Apricot Scalp Massage during this much needed time of rest to truly disconnect and find moments of peace.
Step Into Spring Facial
Leave those winter blues behind with our Step into Spring Facial! This enriching Èminence berry-based facial will help brighten your skin using a decadent Blueberry Detox, followed up with a Strawberry Rhubarb Masque to leave skin looking plumped and refreshed. Finishing your treatment with a facial massage featuring Strawberry Hyaluronic Hydrator and Serum.
Exfoliating Body Treatment
This body treatment will exfoliate, Invigorate and detox your skin. Dry Brushing helps increase circulation, boost lymphatic
drainage, all while sloughing away dead skin cells and helping to make your skin look more radiant. After dry brushing treatments we will apply organic cold pressed Coconut Oil to reduce the appearance of cellulite and lock in moisture. We will gift the dry brush to you to continue your spa experience at home.