Skip to Content
Spa
Scottsdale, Arizona Spa Resorts
Luna Spa
When in Scottsdale, you must hit the spa. Indulge in the latest wellness treatments to rejuvenate, relax, and renew your body and spirit at our Scottsdale, Arizona spa resort. An extensive menu of services that include massages, facials, body treatments, and more are offered in our intimate and irresistibly relaxing facility. Let us take you to the moon.

Contact us: lunaspa@dhmhotels.com or call us to 480-596-7555


Hours of Operation
Tuesday

10:00 am - 4:00 pm

Wednesdays

10:00 am - 4:00 pm

Thursday - Monday

9:00 am – 5:00 pm
Summer Specials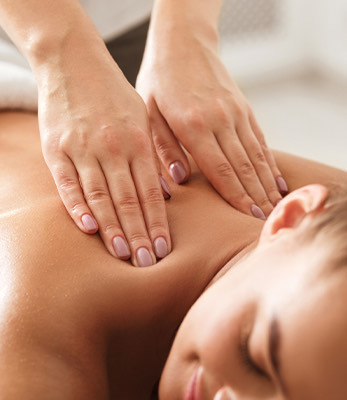 Rasmopolitan Sugar Scrub
Prepare yourself for a smoothing body polish! This juicy cocktail body scrub is full of fresh raspberry notes. Crafted with Square One® brand organic vodka, raspberry extract, sugar and rice bran oil. Sugar crystals will exfoliate dead skin cells from the surface, revealing newer skin layer s beneath, allowing natural oils to absorb more quickly and deeply. We will lock the hydration with a refreshing moisturizer, giving your body a non-greasy finish.
Honey Bee Humble Massage
Bee relaxed and Bee your best self with our Honey Bee Humble Massage. This honey stimulated massage features Swedish techniques incorporated with a Honey Heel Glaze treatment to treat your sweet feet! End this peaceful full-body massage with Neroli Facial Toner and the long-lasting scent of Honey-Chai steeped milk lotion to keep you feeling grounded.
Citrus Cooler Facial
Beat the Arizona summer heat with our Citrus Cooler Facial! This facial is designed to harness the natural power of Vitamins C+E with a boost of vitamins to improve the appearance of skin. A blend of citrus, leafy greens, and avocado oil in our Citrus & Kale Masque helps reduce the look of drying environmental damage; while our Citrus &
Kale Serum fights fine lines and wrinkles. This facial includes the use of our Osmosis Cool Tools to reduce inflammation and provide a cooling feeling to complete your facial.