Skip to Content
Calendar of Events
Calendar of Events
Exciting Happenings
With more than 330 days of sunshine in Scottsdale, Arizona annually, there's always something happening in town. Whether at a lively game night at our resort or taking part in the most highly attended golf tournament in the world, you'll find fun, flavor, and even new friendships as you explore our fascinating city.
Our September Events
Monday Night Football
Join us in Bar Six40 starting at 4pm to watch the game and enjoy food and drink specials.
Tequila Tuesday
Complimentary tequila tastings in Bar Six40 from 5pm to 6pm. Small bites to pair with your tequila!
Wine Wednesday
Enjoy various tastes of wine paired with small bites in Bar Six40 from 5pm - 6pm.
Tasty Thursdays
Enjoy complimentary samples of newly curated cocktails and chef inspired bites from 5pm to 6pm in Bar Six40.
Four Peaks Fridays
$5 Four Peaks beers all day long with complimentary samplings in Bar Six40 from 5pm-6pm
Meet the Morning Yoga
Meet the morning with 60 minutes of complimentary yoga to enrich and brighten the start of your day! Feel free to join every Saturday at 9AM free to all resort guests and locals! Check in at Luna Spa 5-10 minutes before class.
Poolside Picasso's at Stillman Pool
The name says it all! A full hour of crafts and coloring next to the resort pool (or Adults!) of all ages can stretch that creative muscle for an hour every Saturday 10am-11am at resort pool.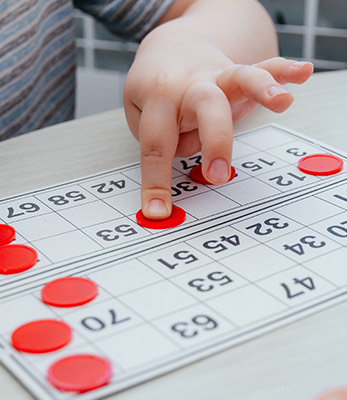 H2O Bingo at Stillman Pool
We bring a game everyone knows and loves to the resort pool! The competition to get 5 in a row and yell "Bingo!" is as hot as our summer days here in Arizona. Our resort activities coordinator is ready to play Bingo from 11:00am- 11:30am each Saturday after Fun in the Sun Coloring Hour! Ages 10 and up.
Salsa making Demo at Stillman Pool
Join us at the pool at 12:30 pm while Chef teaches you how to whip up some delicious salsa. We'll bring the chips for you to try Chef's creations!
Suds and Sliders
Suds and Sliders is a beer or canned beverage sampling with a complimentary pairing of a slider! Every
Saturday in Bar Six40 from 5pm-6pm.
Water Games at Stillman Pool
Have a little extra fun in the sun when our team brings out pool games for all ages! From floating basketball, diving toys, to having your own water toy fight! Games will be available to be picked up and returned after use at our Activities Table by the pool! Stop by between 11-12 on Sundays.